What is the key of a happy life? Living it passionately, says Karen Putz, author of a new book on the topic.
"My life changed dramatically when I began focusing on bringing passion and joy into my life," she says.
Karen was born with "normal" hearing. She became hard-of-hearing after getting sick in elementary school.  She became severely deaf at age 19 after tripping over a wake while barefoot water skiing.
"I spent  many years hiding my hearing aid," she says.
Becoming deaf turned out to be a blessing, she says. Karen decided to embrace life, opening up a new world.
Karen shares her views in her new book, "Unwrapping Your Passion: Creating the Life You Truly Want," which recently reached #6 on the list of best "Self-Help" books on Amazon.
"My life changed dramatically when I began focusing on bringing passion and joy into my life"
She says the idea for her book came to her six years ago. "I had just started the exploration of passion and I had to LIVE a passionate life first," she says. "I interviewed and talked to over 200 people about the topic of passion."
Read more: Going to the spa with hearing aids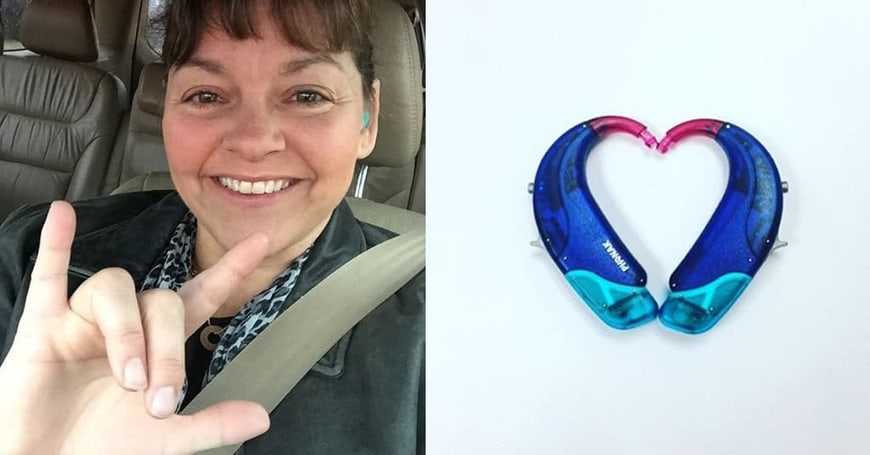 "People are stunned at how beautiful the colors are, and this often opens up frank conversations and erases the stigma surrounding hearing technology. "
"Hearing aids are a piece of art today!"
Karen has profound hearing loss, at 90 and 105 db, and admits she's "pretty deaf."
For those with untreated hearing loss who may be struggling to live passionately, Karen suggests visiting an audiologist to determine what the options are.
"Be open and willing to explore technology–you may be totally, completely surprised at the results you get," she says.
"Those first, courageous steps could be the start of a "creating the life you truly want."
"I hope readers realize the spectacular power they have to create the lives they truly want… one that is filled with awesome moments and incredible connections and experiences," she says.
Original article by Beverly on